Microsoft Hyper-V is going away and is not included in Windows Server 2022.  You're probably thinking that it wasn't that long ago that it felt like Microsoft and VMware were the arch-est of archenemies.  Hyper-V and ESX were leapfrogging each other in capabilities and both developed a following.  VMware made a solid foray into public could with vCHS/vCloud Air and Microsoft had Azure.  It was truly a race to cloud with two massive players.  On April 29th 2019, at Dell Technologies World, [then] CEO Pat Gelsinger joined Microsoft's CEO Satya Nadella and Michael Dell to announce a new and revitalized strategic partnership.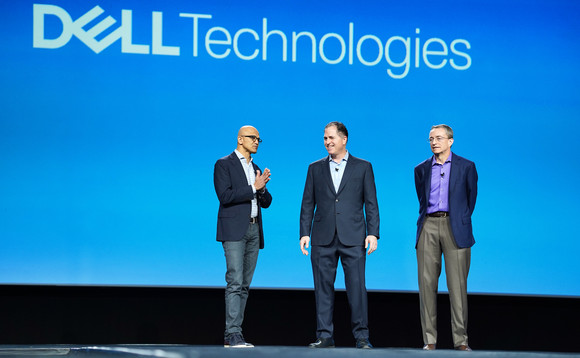 Fast forward to 2021.  Microsoft is going gangbusters with Azure and VMware cloud services on Azure, and VMware is continuing to help customers with cloud and on-premises virtualization (compute, storage, networking, and apps).  Both Microsoft and VMware seem to have figured out that 1+1 > 2 for the organizations, which is FANTASTIC for all VMware and Microsoft customers alike.
At WTG, we're helping people on their journey to hybrid and multi-cloud.  That might be a full move to a hyperscaler or leveraging VMware on Azure or using VxRail and NSX to create private clouds that work together as a large hybrid or multi-cloud operating environment.  Now, it looks like we're also going to help some people rebuild Hyper-V clusters as VMware clusters, or replace with Azure Stack HCI.  And we're glad to help any/all on their multi-cloud journey.  Give us a call – we can help!
Read More:
What do you think about where Microsoft is taking Hyper-V?  Do you think most Hyper-V users will adopt Azure Stack HCI?  Or move to VMware?  Let us know in the comments below!